David Bricken is the President and Founder of TENS Rx, Inc. A graduate of the University of South Florida (BS - Finance) and a self-described workaholic, David's mission is making TENS Rx and its employees thrive. As a "jack of all trades," David built TENS Rx from the ground up and developed the current systems that are in place today on both the sales and insurance sides of the company. With the help of his wife, Holly, he has established two additional office locations in the past year alone, and plans for a 4th location in Las Vegas, NV are in development. With exponential year over year sales growth since 2005, TENS Rx is poised to become an industry leader in portable electro-therapy devices. David enjoys daily exercise and living a healthy lifestyle. Weight lifting, boating and wakeboarding, golf, and snowboarding are a few of the hobbies he takes pleasure in.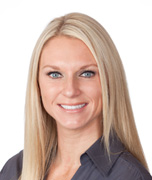 Holly Bricken's role at TENS Rx expanded substantially as the company experienced its first dramatic growth stage in 2005. At that point, she joined her husband, David, at the helm to assist with the development of his dream. Originally from Tampa, Florida, Holly enjoys living an active lifestyle. While attending the University of South Florida, she began her love of health and fitness through personal training. As a die hard fitness fanatic, Holly is passionate about inspiring and motivating others to live healthy, happy and active lifestyles. She is a certified personal trainer, published fitness/fashion model and fitness writer, and sponsored athlete for one of the top 5 largest sports nutrition companies in the United States. When not preparing for fitness competitions, she attends business development meetings and seminars to stay on top of her executive game.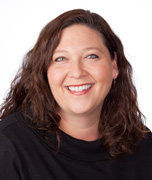 Tracie Harrell was born and raised in Mt. Dora, a beautiful small town location in central Florida. She has had the opportunity to live on both the East coast and West coast of Florida and enjoys all that Florida has to offer. Shell hunting and all water-related activities are at the top of her fun list. She is also a collector of vintage, antique hand bags and will never stop looking for Wheaties (wheat pennies). Tracie recently moved from Florida to the TENS Rx office in Montgomery, Texas with her husband and two youngest children - "Irish Twins" - both girls. The two oldest children, both boys, attend college in Florida. Tracie is happy to be in Texas and is looking forward to exploring and learning all about this great state. She has been in the medical field for almost 20 years and involved specifically in DME for 12 of those years - her industry experience makes her valuable addition to our team.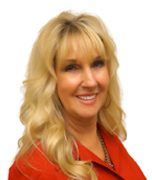 Brenda Taylor was born and raised in Houston, Texas . She has had quite a diverse background, beginning her career as a deputy sheriff before settling into various sales roles. With a desire to work in the medical field, Brenda joined our team at TENS Rx in January 2011. She enjoys the day-to-day responsibilities of managing our insurance verification and claims review department, ensuring accuracy and growth. On weekends, Brenda enjoys visiting with friends and family, traveling, and spending time with her 4 grandchildren.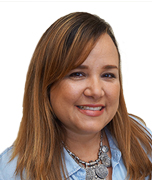 Dee Berrios has been actively involved in the chiropractic industry for more than 15 years. She attributes her success in sales to her passion for helping people live pain free without the use of medications. When not at work, she enjoys spending time with her husband and two children, and loves reading, tennis and of course, the beautiful Florida beaches. She has resided in Florida since 1986 and is fluent both in English and Spanish.
Tabatha York was born and raised in Pinehurst, Texas. She has two children and will soon be a new grandmother. In her spare time, Tabatha enjoys listening to her boyfriend's band and spending time with friends and family. She also loves playing with her black lab, Bo. Tabatha has 13 years experience in the pediatric dental and medical field and is looking forward to expanding her knowledge and being part of the TENS Rx team.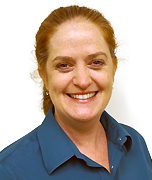 Lori Tucker has lived in the Houston area since she was a child. She is a graduate of Stephen F. Austin State University with a degree in Business Administration. She enjoys traveling with her family, shopping and being her sixteen year old daughter's greatest fan. During football season, you can find Lori cheering for her favorite team, the Houston Texans. With 26 years of sales experience, Lori is excited to join this awesome TENS Rx team and looks forward to becoming a valued consultant helping doctors around the country advise their patients.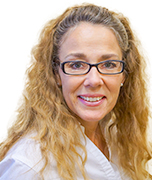 Debbie Beach was born and raised in Amarillo, Texas and has over 20 years of medical experience/knowledge. A recent transplant to the Montgomery area, she is excited to join the team at TENS Rx. Debbie enjoys spending time with her wonderful husband and two daughters (who are her best friends), and playing with her Pembroke Welsh Corgi, Spanky. She enjoys camping, hiking, skiing, fishing, and being in the great outdoors.
Venessa Westgate is a Filipino/American who was born in New York but raised in sunny Tampa, FL. She joins the TENS Rx team with 10 years of in-patient and physician medical sales experience and is dedicated to helping patients get their lives back. As a career mom of 2 young children, she is a natural at being diligent, committed, empathetic, nurturing, and she's a master at muti-tasking. With expertise in both the communication and the business sides of healthcare, she is always willing to go a step further to make clients feel comfortable. In her spare time, she enjoys physical activity and fitness, spending time with her family outdoors, writing, prayer and meditation, and doing service work aiding in spiritual recovery for people in need.
Mark Lubrano was born in New Orleans, Louisiana, but moved to Houston at the age of seven and has been a Texan ever since. Mark has over 25 years of sales, customer service and relationship management experience within several industries including retail banking and retail electricity. In his spare time, he enjoys playing tennis, being outdoors, playing card games, eating good food, reading, and going to church. Mark is excited to be working at TENS Rx and being a productive member of the team.
Michelle Ball was born in Houston and grew up in The Woodlands, Texas. Since beginning her medical career at the Texas School of Business and becoming a certified medical office specialist, Michelle now has over five years of experience under her belt. She is also a licensed massage therapist, which further fuels her passion for helping and caring for others. In her spare time, Michelle enjoys traveling, camping and loves spending time with her husband, eight-year-old daughter, and family and friends. Michelle is excited to join the TENS Rx team and looks forward to the opportunity of growing professionally and expanding her knowledge.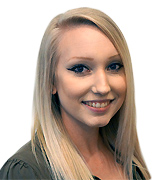 Karah Waldo is a native Texan, born in Spring and raised in Magnolia. She enjoys going to church, spending time with her family, going to the beach, and fast cars. She loves beauty, cooking, and new adventures, all the while pursuing a degree in Psychology at Sam Houston State University. Karah specializes in distribution and is excited to be a part of the TENS Rx team!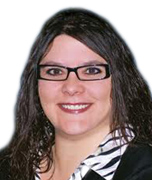 Kelly Macdonald is a third generation Tampa, Florida native who enjoys spending time with her family, which includes her three Italian Greyhounds. Her love of music led her to play congas and percussion in her husband's rock band, playing all original music. During the NFL season, you will find her watching the Tampa Bay Buccaneers - cheering, laughing, and crying! With over eight years of experience as a medical sales consultant, she is a strong believer in the benefits of TENS (having one of her own), and is proud to assist doctors and therapists in aiding their patients with pain relief. Kelly speaks both English and Spanish.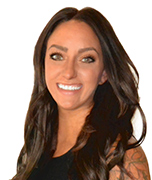 Lindsey Green was born and rasied in Conroe, TX, and has been in sales for many years in industries ranging from medical recruiting to technology to oil and gas. As a new addition to the TENS Rx team, she feels happy to be back at home in medical sales. In her spare time, Lindsey is a published severe weather photographer and meteorology enthusiast who loves to travel the great plains chasing tornados with her fellow storm chasers. As the proud mother of a rambunctious toddler and an active member of her church, she is also a frequent volunteer in the community.
Robin Carmichael was born in Glendale, Arizona where she was a stay-at-home mom for 16 years before pursuing her interest in the medical field. She attended the National Institute of Technology in San Antonio, Texas and now has over 16 years of medical insurance experience. In her spare time, Robin enjoys spending time with her grandchildren, cooking, baking, gardening, and exploring remote barbeque establishments. She enjoys helping others and is looking forward to working with TENS Rx to continue her passion.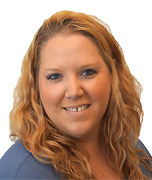 Michele Johnson was born in Sioux Falls, SD and moved to Conroe, TX in 1993. After working in the customer service field, she decided to attend Texas School of Business in 2014 to obtain her Medical Insurance Billing and Coding Certificate, and she has enjoyed life in the medical field ever since. With a background in Pediatrics, Michele is happy to be a new addition to the TENS Rx family. She has two daughters, enjoys cooking and baking, and loves spontaneous day adventures and spending time with friends and family.
Erin Houlihan grew up on the oilfield, therefore, lived in many states across the country and even experienced living abroad on the island of Trinidad, in the Caribbean. She settled in Sugar Land, Texas her freshman year of High School, so she calls the great state of Texas home. She is a graduate of the University of Houston, where she received a Bachelor of Science degree in Psychology, minoring in Biomedical Research and Technology. In her spare time, she enjoys fishing, hunting, clay shooting tournaments, snowboarding, crossword puzzles, and reading suspense novels, and she is an avid Astros, Texans, and Green Bay Packers fan! Her career in sales began in property management, but following in her father's footsteps, she transitioned into the oilfield industry, and now is finally settling into the healthcare industry. Erin is very excited to be part of the TENS Rx team and assist in helping patients manage their pain.